GIMP Developers Conference 2000
The first official GIMP Developers Conference took place June 2nd - 4th 2000 in Berlin .
The Chaos Computer Club Berlin was so kind to allow us to use their rooms for the conference. The Chaos Computer Club is a galactic community of human beings including all ages, genders, races and social positions. They demand unlimited freedom and flow of information without censorship.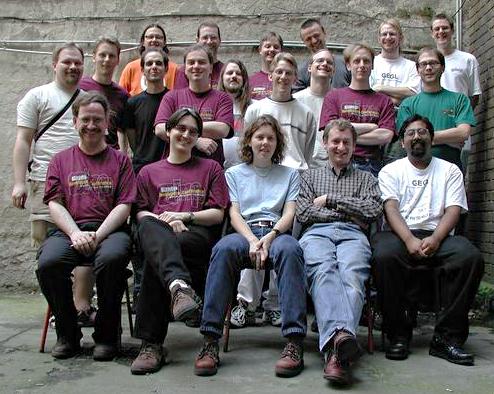 From left to right, top to bottom: Calvin, Simon, Seth, Jakub, Lauri, Austin, Tigert, Tim, Jens, Tor, Jay, Daniel, Sven, Adam, Mitch, Garry, Marc, Caroline, Andy, Yosh.
We'd like to thank the Free Software Foundation , the Chaos Computer Club and O'Reilly Germany for their help that made this meeting possible.